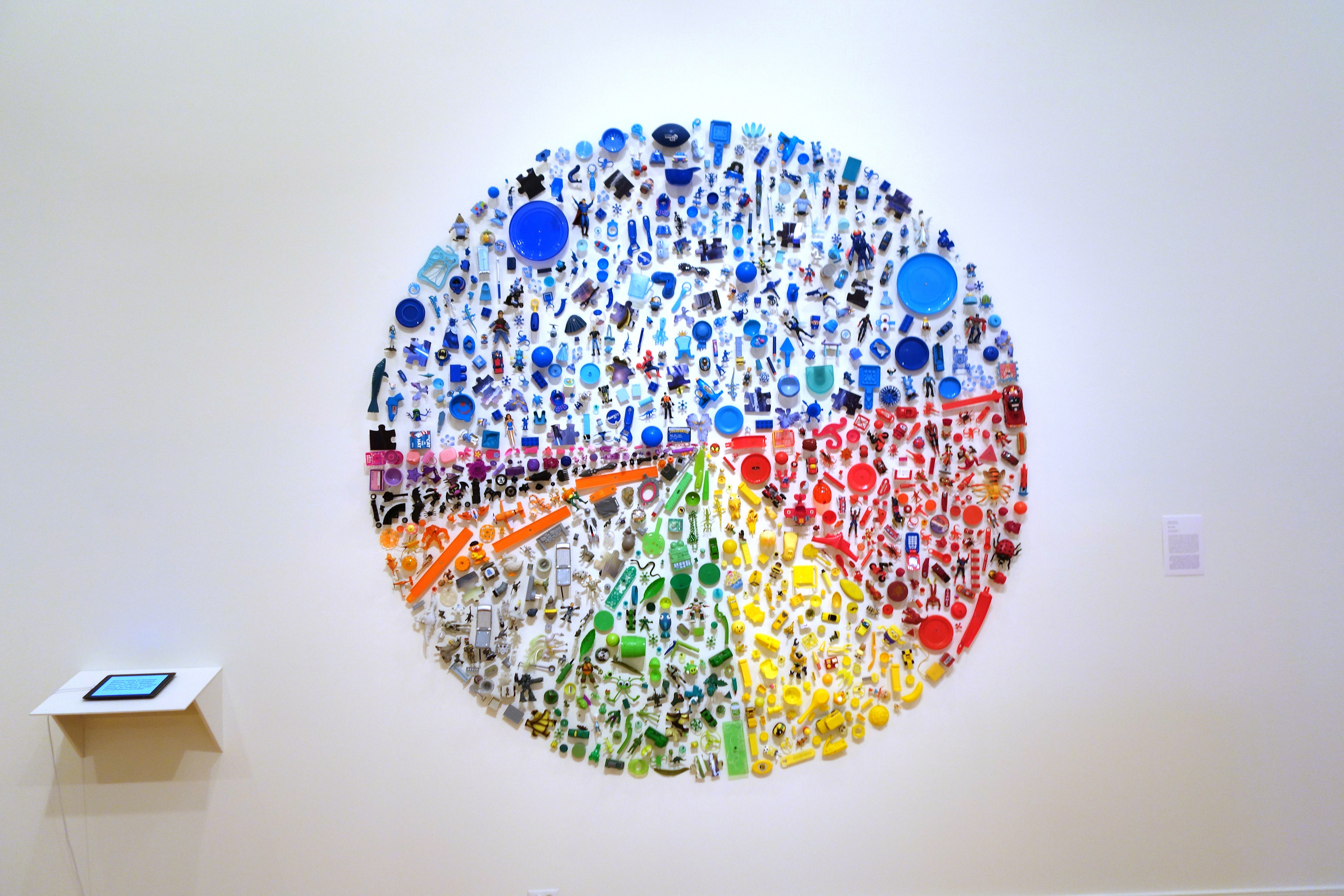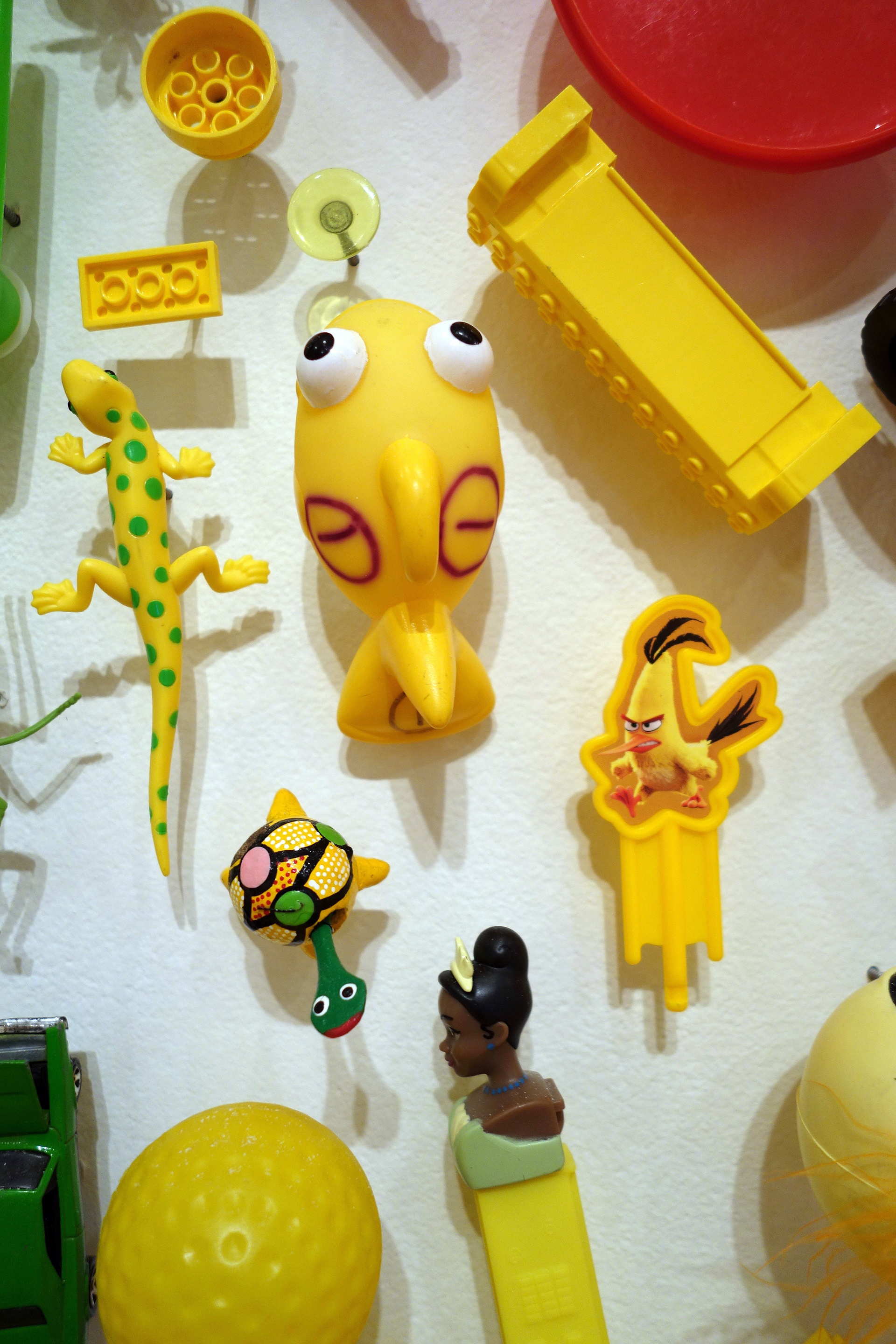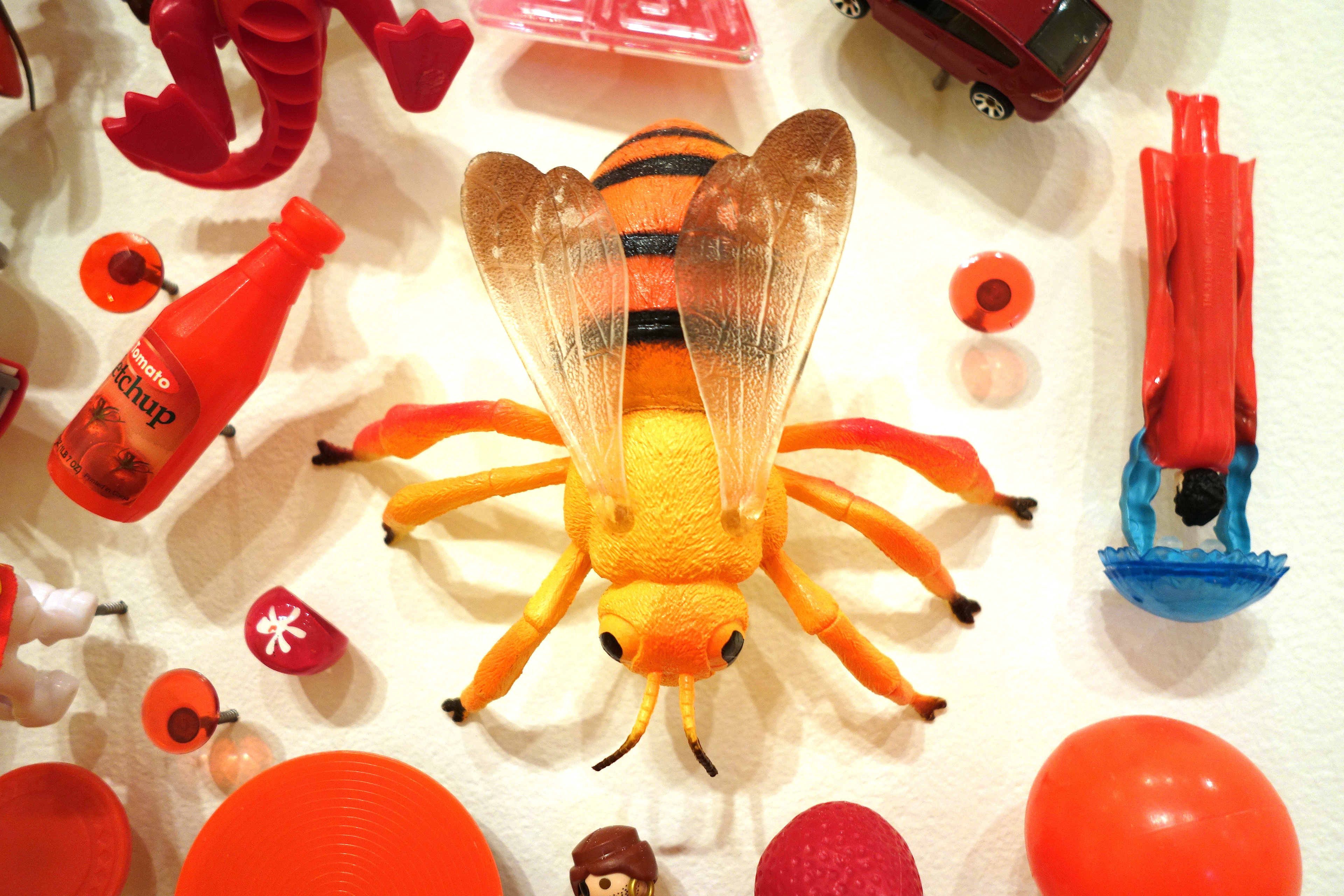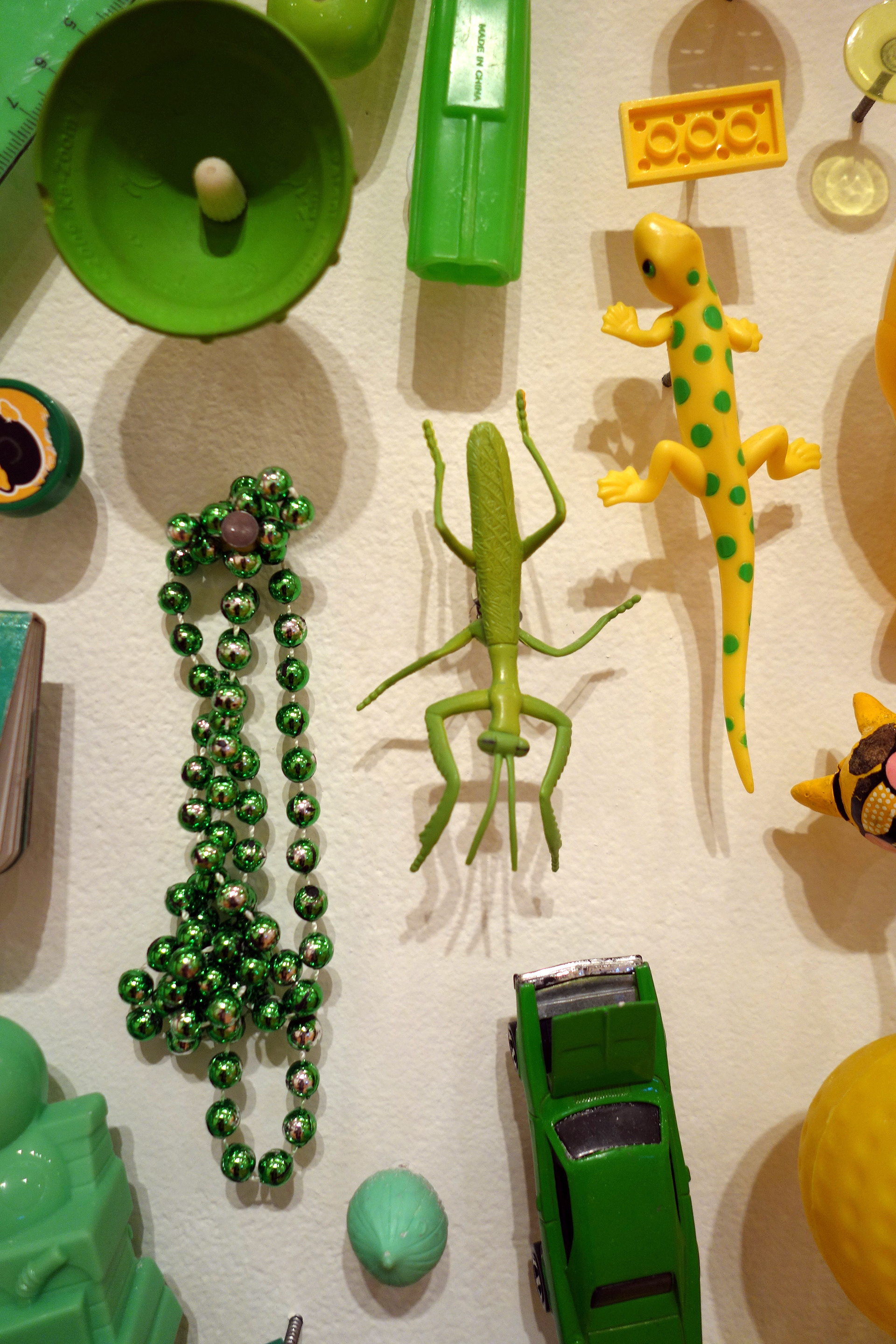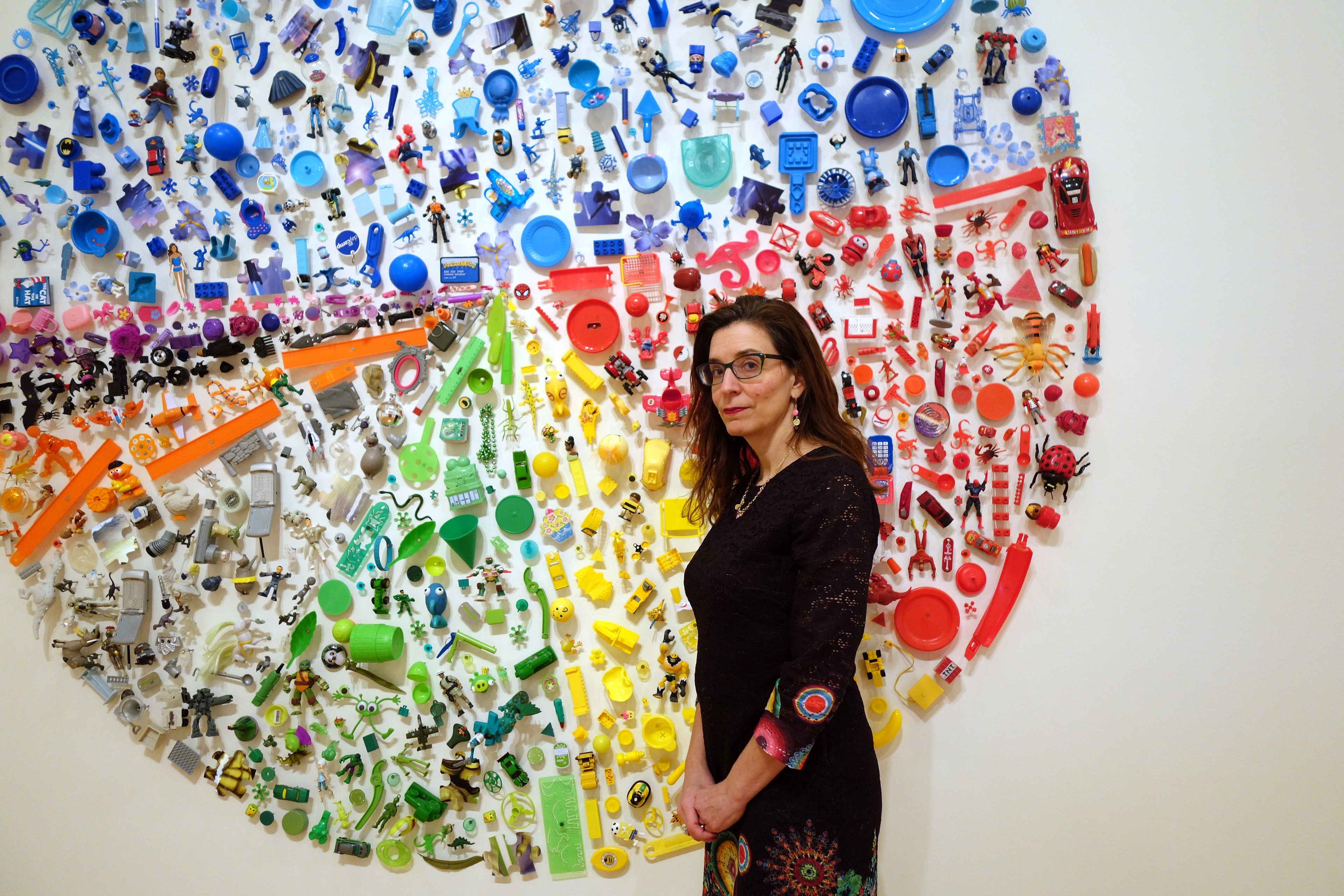 TMT.170209 (2017), repurposed plastic toys, dimensions variable
I am an artist, a teacher, a dean, and a mother of an nine-year-old boy and a six-year-old girl.  To be honest, I have not, until this year, gone public as a parent in the art world. 
My creative practice has always engaged social concerns in the context of sustainability but this past year I am trying something different.  I am hoping to involve other families in the production of my latest installation (TMT), which will be constructed from unwanted plastic toys collected from many Chicago households. Most parents know that raising a child is one of the least environmentally friendly actions in terms of contributing to the never-ending cycle of consumption; the process starts with an endless diaper challenge. Next come the throwaway party favors in the preschool years followed by the desire for novel electronic gadgets in the elementary years.  I haven't gotten to the middle school years yet but I'm sure there are moms who could fill in the blanks.
Unwanted or broken toys can be especially challenging to sustainably dispose of, as many thrift stores and donation programs will not accept them.  New toys lose their novelty so quickly; more than 40% of the toys gifted to kids during the holiday season alone are broken by spring.  Perhaps more concerning, approximately 90% of toys on the market are made from plastic materials.  While many broken electronic toys can be reclaimed via e-waste recycling initiatives, options for unwanted toys can be extremely limited. The TMT project offers a small-scale solution for unwanted toys to avoid the landfill and occupy a visible space to remind us of the scope of our landfill challenge.  I'm hoping that many parents will participate in a home-based plastic purge project and engage in a conversation around consumption with their families.  This dialogue is especially important in the current moment in which it is becoming increasingly clear that the world's climate is shifting due to human activity.  Because of the large scale warming, scientists are organizing to rename our current epoch the age of the Anthropocene, as opposed to the Holocene.